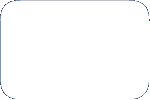 Selected companies that have closed transactions with Admiralty Partners or its founder.

Completed representative investments include the following companies accomplished by Admiralty and its founder.

AmSafe Aviation manufactures passenger seat belts, flight attendant harnesses, pilot/co-pilot restraint systems and the new benchmark in air safety, the AAIR inflatable restraint. With more than 30 years in the commercial, business jet and general aviation restraint business, AmSafe Aviation has delivered millions of seatbelts worldwide.

AmSafe Commercial Products provides restraint systems and performance textile solutions for applications including child seats, school buses, trucks, recreational vehicles and other ground based vehicles. AmSafe Commercial Products also manufactures and distributes a full line of securement products for ground freight applications including tie-downs and van hardware.

| | |
| --- | --- |
| AmSafe Bridport manufactures aviation cargo nets and restraints, including 9G barrier nets, pallet nets and cargo containment, camouflage and other aviation securement products. In addition to its own products, AmSafe Bridport has a global customer service and distribution organization for over 20,000 lines of stock for military and commercial aircraft maintenance organizations in 25 countries. | |

AmSafe Defense manufactures safety, securement and other performance textile products and fabrics for defense applications.AmSafe Defense provides solutions to worldwide government vehicle, logistics and maintenance organizations, including personnel restraints, airbags, camouflage, engineered cargo control systems, cargo nets and tie downs and helicopter under-slung lifting systems.
In October, 2007 AmSafe (www.AmSafe.com) was sold to affiliates of Berkshire Partners LLC and Greenbriar Equity Group LLC. Admiralty Partners continued to own and manage certain assets which were excluded from the sale; remained the largest investor (after the two new sponsors) in the company; and Jon B. Kutler, Admiralty's CEO, remained as a director.
In February, 2012, Admiralty Partners, Inc. realized its second AmSafe liquidity event when the company was sold to TransDigm Group, Inc. (NYSE:TDG) for approximately $750 million.
Composite Structures was first acquired an independent supplier of composite and metal bond structures and assemblies, in 1997 when it was a $40 million company. While its decades-long contracts for Apache Helicopter blades and Boeing 737 and C-17 parts were solid, the firm required significant restructuring of both marketing and production processes as it made the transition from a division of a multi-billion dollar Fortune 500 company to a stand alone company. With our guidance, Composite Structures reduced costs and increased efficiency through techniques such as lean manufacturing. As a result, the company grew to have revenues of $65 million with more than 350 employees. In 2001, Admiralty Partners and its founder sold Composite Structures to Ducommun Incorporated, which now operates it as Ducommun AeroStructures. Today, the firm is the United States' largest independent supplier of composite and metal bond structures and assemblies, including aircraft wing spoilers, helicopter blades, flight control surfaces and engine components.

GMA Cover Corporation is a global leader in the design, development and manufacture of engineered textiles for military applications. These include soft vehicle covers, camouflage systems and parachutes.

When GMA approached Admiralty in May, 2011, it was facing twin crucial challenges. It had to perform on the rapid initiation of a large one time urgent and compelling contract to support U.S. troops in the Middle East while facing an impending bankruptcy filing due to the financial leverage it incurred associated with recent investments and the vagaries of the defense procurement process. GMA required both a quick financial restructuring and strategic guidance. Affiliates of Admiralty Partners restructured the company's balance sheet and provided it with a line of credit through a newly formed corporate structure in June, 2011, less than six weeks from the first introductory call.

In the following year, GMA grew its work force by a factor of five in order to successfully complete its contracts. As part of the restructuring process, operations were consolidated and excess facilities were sold. The company's largest product line, the sale of proprietary ULCANS (Ultralight Camouflage Net Systems) was sold to a large European defense contractor.

Incorporated in 1988, ISX quickly grew to be a recognized leader in developing advanced innovative information technology solutions through an integrated set of consulting, development and support services for primarily government customers. In 1991, the company separately incorporated IS Robotics to create micro-robotics (IS Robotics was spun off in 1998, was renamed iRobot and went public in November, 2005). ISX was later named ARPA contractor of the year and continued to grow in advanced program development. Admiralty Partners, through one of its Quarterdeck predecessor companies, invested in ISX in 1994 as the company opened a Washington DC office and expanded its government capabilities. In June, 2006, ISX was acquired by Lockheed Martin Corporation.

Pankl Aerospace Systems, (www.panklaerospace.com), a subsidiary of Austrian public company Pankl Racing Systems AG, is a leading provider of a range of products for aerospace and defense markets including helicopter main and rear rotor drive shafts; in-air refueling system components and jet engine shafts. In 2006, Admiralty Partners acquired of a 25% equity stake which includes the aerospace subsidiary's Cerritos, California (USA) and Kapfenberg (Austria) production facilities. In 2010, Admiralty partners sold its position back to the Company.

Quarterdeck Investment Partners, Inc. ("QIP") was founded in 1992. QIP grew quickly from one person in Los Angeles to four offices worldwide with a reputation as the leading global provider of merger and acquisition advisory services to the aerospace, defense, space and federal information technology markets. In March of 2001, QIP formed Quarterdeck Investment Partners, LLC ("Quarterdeck") to facilitate the sale of a minority interest in its advisory practice in conjunction with a broad strategic alliance with Jefferies Group, Inc. (NYSE: JEF) and its principal operating subsidiary, Jefferies & Company, Inc. The relationship was further expanded in April 2002 through the creation of Jefferies/Quarterdeck, LLC in order to offer Jefferies' financing capabilities to Quarterdeck's broad range of industry clients. Quarterdeck was named "2002 Boutique Middle-Market M&A Firm of the Year" by Mergers and Acquisitions Advisor. QIP's remaining interest in Quarterdeck was sold to Jefferies in December, 2002. Jon B. Kutler continued to serve as Chairman and CEO of Jefferies Quarterdeck, the successor business until his resignation in 2006.

| | |
| --- | --- |
| SEA CON® Phoenix, Inc. is the leading manufacturer of underwater electrical and optical connectors, cable assemblies and hull penetrators for military and commercial markets. This includes devices for a range of harsh environments such as undersea, downhole and nuclear applications. Headquartered in Westerly, Rhode Island, the company utilizes a high level of technical support to customize over 1,000 different product styles to fulfill demanding applications. SEA CON® was purchased by Admiralty Partners, Inc. and its affiliates in March, 2005. In February 2006, SEA CON® sold Optix, its fiber optic components business that serves the optical network market, to management. Admiralty worked with management to rapidly grow the company's backlog and establish a specialized facility in the United Kingdom in support of BAE's work on the Astute submarine program. In April, 2007 Seacon Phoenix was acquired by AMETEK, Inc. a leading global manufacturer of electronic instruments and electromechanical devices. | |

In November 1999, Quarterdeck Equity Partners, Inc., made a minority investment in TimeBridge Technologies, Inc. Timebridge is a Maryland-based company with offices across the United States. Specializing in the design, deployment and management of e-business infrastructure solutions, TimeBridge provides high-end network system, application and security engineering, development and management to government agencies and Fortune 500 companies. One year later, in November 2000, Quarterdeck Investment Partners, Inc., QEP's affiliate, advised TimeBridge Technology on its sale to Dimension Data Holdings, Inc. for $135 million.

In March, 2007 Admiralty Partners acquired the Aerospace and Defense business units of Vertical Circuits, Inc. (VCI).The new company, renamed, Trident Space & Defense, LLC (www.tridentsd.com), is headquartered in Torrance, California. VCI was formed by the merger of TRW Components International, a unit of TRW, Inc., now a subsidiary of Northrop Grumman Corporation and Cubic Memory Inc., in October 1999.

Trident Electronics Components Group is an ISO 9001:2000 certified engineering services company specializing in the value added supply of parts utilized in space, military, and other high reliability applications for U.S. and Global markets. With proven performance for the past thirty years, having been originally established as TRW Components International in 1976, the Electronics Components group has provided components for over 100 major space, military and high reliability programs. The experienced program management, components engineering, quality assurance, and procurement staff has supplied over 10,000 different part types, millions of individual parts and has a track record of zero-on-orbit failures or launch delays attributable to their parts.
Trident Advanced Products Group is a world leader in the supply of advanced high-performance semiconductor packaging solutions for Military and Aerospace applications. The Group provides innovative custom design of multi-chip modules, "systems-in-a-package", dense memory modules as well as solid-state drives in both rugged enclosures and component level devices for embedded computer applications. The Advanced Products Group has extensive experience and know-how in all aspects of the design, qualification, radiation testing and qualification requirements for a wide range of product designs, with past experience supporting major programs like Cassini, NMP, Astrolink, EOS, Landsat-7, THAAD, Kompsat and AEHF.
Ground Systems Group offers complete engineering services for all ground station related business, specializing in launch support, range safety and satellite TT&C systems. Trident has an excellent record of on-time delivery of systems for over 35 years at the Global level, as well as providing OEM support of multiple ground stations requiring expertise in international relations and long-term cooperative agreements.
In 2011, Admiralty Partners sold Trident to NASDAQ listed TeleCommunications Systems, Inc. (TCS) for a combination of cash and stock. Based in Annapolis, MD, the company is a world leader in highly reliable and secure mobile communication technology. As part of the transaction, Jon B. Kutler, API's Chairman and CEO, has agreed to serve as a director of TCS.

One of Admiralty's predecessor companies Quarterdeck Public Equities, LLC purchased approximately a 10% position in the fully diluted stock of this formally public micro-cap company, making it Venturian's second-largest shareholder after the founder's family. Through its wholly owned subsidiary Napco International, Inc, Venturian provided a wide array of defense products to commercial and government customers. In addition, Venturian owned several non-core assets including substantial real estate and financial holdings for which the public markets were not ascribing value. With Admiralty's principals' assistance, the company was able to go private and recognize significant value in a series of independent transactions.